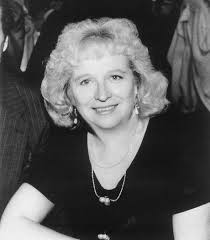 SHIRLEY YATES:
Shirley Ann Yates was born on April 15, 1936 in Laurium, Michigan to Wayne and Mabel Witanen. She graduated from Alma High School in 1954 and attended Michigan State University.
In the late 1950s, Shirley worked as a general assignment reporter for the South Bend Tribune, the only female reporter at that time.  While at the South Bend Tribune she interviewed such famous people as Perry Como, Pat Nixon, and Ann Landers. She covered the arrival of Queen Elizabeth in Chicago. During this period she was introduced to Jim Yates through a mutual friend. They were married December 31, 1961 in South Bend. Jim and Shirley chose to raise their family in Glen Ellyn, Illinois.
Shirley spent two years as the manager of the Glen Ellyn Speedskating Team and became increasingly more active in the Amateur Speedskating Union (ASU). She served as the executive secretary and treasurer of the ASU from 1984 to 2000, the longest of any ASU Secretary/Treasurer. Her involvement progressed and she served as Chief Judge at numerous State, National, and North American Championships. Twice Shirley competed in the Master Womens' Class Illinois State Championship on Lake Ellyn. Shirley worked as a speedskating judge at two Special Olympics, one in Toronto and one in Alaska. Shirley was instrumental in establishing the Olympic Training Center in Marquette, Michigan which opened in 1985. In 2002, she had the opportunity to work in the Winter Olympics in Salt Lake City, Utah as a timer for short track speedskating. Shirley facilitated the creation of the National Speedskating Museum and Hall of Fame, located at the Pettit National Ice Center in Milwaukee, Wisconsin.
While living in Illinois, Shirley was an early member of the Village Theater Guild of Glen Ellyn. She started in makeup and eventually produced approximately 16 plays. In 2000, Jim and Shirley retired to Michigan. Summers were spent in their cottage on Lake Superior in Hermit's Cove, Michigan. There Shirley was deeply involved in the Gay, Michigan Ladies Auxiliary raising funds for the volunteer fire department. She was also a member of the Keweenaw County Historical Society. In the winter, the Yates travelled "south" to their condo on Lake Michigan in Stevensville, Michigan where Shirley worked at the Krasl Art Center, was a member of the Blossom Land Gem and Mineral Society and was a supporter of Box Factory of the Arts.
Shirley was inducted into the Speedskating Hall of Fame on May 21, 2000 at Irvine, California.
She passed away on April 30, 2010.