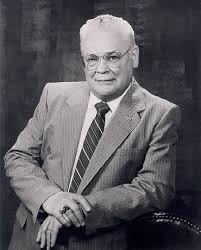 Memorial Lawrence "Larry" Ralston 12/3/1930 – 1/21/2017  
Larry was born December 3, 1930 to Lloyd and Mary (Mae Hunt) Ralston.  In September of 1953 he married his beloved Edna and they began their family.  He retired from the Chicago Public school system after a 37 year career as a teacher, coach, stadium director, and administrator.
Larry had a 66-year affiliation with the sport of speed skating in the roles of competitor, coach, manager, official, writer, clinician, and administrator. Accomplishments include;
Founder of the Stehman Skating Club in 1956;

Served as Secretary/Treasurer of the Amateur Speed Skating Association of Illinois from 1963 to 1972;

Executive Secretary-Treasurer of the Amateur Skating Union (ASU) from 1971 to 1984;

Instrumental in creating the ASU position of "Commissioner of Officials;" 

Instrumental in negotiating the "Articles of Alliance" between Canadian Amateur Speed Skating Association (CASSA) and ASU;

Designed with Leon Wilmot, the National and North American Championships' Medallions awarded by the ASU;

Served on the Board of Directors of United States International Skating Association (USISA, predecessor of U.S. Speedskating);

Served as Executive Secretary/Treasurer of the Amateur Speed Skating Union Foundation from 2000 to 2008.
Larry was elected to the   Speed Skating Hall of Fame in 1984.
---
Larry's Obituary :  Click Here
---
Testimonials
From Greg and Mary Wong, Northern California Speedskating Association
Larry and Don Kangas came out to put on a coaching clinic in the summer of 1992. Both Don and Larry  stayed with us  for the weekend.I think Bill and Sharon Cawthra was stayed also. While they were rummaging around our house, they  found a old bottle of whiskey up in our cupboard.  Someone had given us this bottle years before. I don't drink whiskey so I had never opened it.  Not sure which of them found the whiskey, but most of it was gone by the end of the weekend.
We will  miss Larry.