Obituary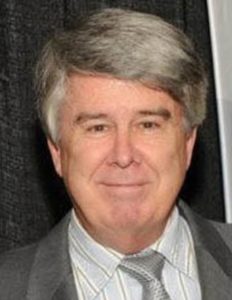 Jerry Owen Search, age 72, of Salt Lake City, Utah, passed away on June 30, 2020.
Jerry was born on January 15, 1948 to Frank and Anita Search. He was the second of three sons, between Richard and Jason. They grew up in Long Beach and Garden Grove, California. He loved his family, spoke of them often, and kept many keepsakes over the years.
After graduating from Bolsa Grande High School, Jerry served as a radarman in the U.S. Navy from 1967 to 1971. He went to Santa Ana College, studying fire science while working for an airline company. He became a fireman and worked for the Long Beach Fire Department from 1977 to 2002, retiring after 25 years.
Jerry liked the action in firefighting, and enjoyed the comradery with other firefighters. In his time off he listened to the fire channel on his personal scanner. If the incident was noteworthy, he would grab his cameras and respond from home. Many times his pictures were published in fire department publications. During his last five years, he was a fire inspector; Jerry enjoyed communicating with the public.
Jerry started ice skating as a teen, and eventually transitioned into coaching. Over the years, he helped many young people, not only improve their skating and competitive skills, but to also see their own potential. He noted on Facebook, "Speed Skating is NOT a matter of life and death. It is MUCH more important than that!!" The speed skating world became his family, and he developed many lifelong relationships. He has been recognized for many leadership positions and achievements, and was inducted into the Speedskating Hall of Fame on May 19, 2001.
Jerry also had a consuming hobby in photography and filming. He used his talent to show skaters their strengths and areas that needed improving. After moving to Utah in 2010, he spent many, many hours at the Olympic Oval taking pictures, and encouraging skaters and their families. He loved sharing his photos on Facebook and tagging those involved. He took thousands of photos of skaters and gave prints to their families.
He loved sharing thoughts, ideas, and stories with others. He was a great movie buff and loved researching the history of the stories behind them. When he found a movie that he loved, he would buy 10 copies for others to enjoy it too. He also liked spending time alone and had a few special pets that were a big part of his life: Jake the Wonder Dog, the turtles Gracie and George, and Beige the cat. He also took great pride in his 300-gallon mini reef salt water aquarium. He spent many hours maintaining, watching, and photographing every single creature.
In his later years, he developed some health issues. He had trouble with his feet, and developed progressive dementia. He moved into the Wentworth at Coventry Assisted Living in 2018 and lived there until his death. Many of the staff said that he was one of their favorites. Many thanks to the staff at the Wentworth at Coventry and the staff from Canyon Home Health and Hospice for their care and service for Jerry, especially during these challenging times.
Jerry in preceded in death by his father, Frank; his mother, Anita; and his two brothers, Richard and Jason.
He is survived by a few cousins, his speedskating family, and many dear friends from all over the world.
For a little more information about Jerry:
https://www.teamusa.org/US-Speedskating/About/Hall-of-Fame-Content/Contributors/Jerry-Search
https://www.cascadespeedskates.com/blog/need-for-speed-spotlight–an-interview-with-jerry-search-blog.aspx